oh, hello, monday. you snuck up on my once again. i really hate when you do that! but this week is going to be full of sunny warm days here in vermont (woo hoo!) and lots of anticipation for the weekend to come (eek!) and not to mention, it's the last week of october, so there is lots to be done before november hits (yikes!)



but, before we get to all that, i have to share with you a few of my foodie favorites from last week that i just didn't get a chance to post before the weekend got a hold of me. i promise, less food, more vermont fun this week. but, let's indulge just one more time in some seasonal sugary inspiration (yum!) who needs to treak or treat when you have these lovely confections? (ok, i still do - i love me some candy corn)
...i love me some pop tarts too - and how amazingly gooey do these pumpkin
pop tarts
look!?
individual pumpkin
pies
in mason jars?! yes, please.
king arthur flour
does it again...creepy & tasty is a tricky combo, and they have simply mastered it.
how tasty do these chocolate pumpkin
cupcakes
look? (obviously, i love the placemat and wicker balls too)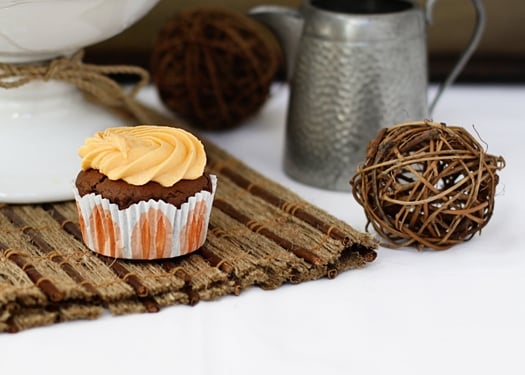 reasons to have a halloween party include this dessert buffet from the talented ladies at
twig & thistle
.
so - any clever halloween ideas up your sleeves?!?!
ok, now back to your regulary scheduled monday morning! boo!